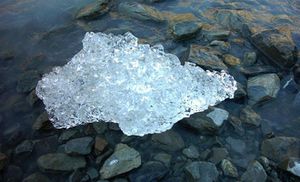 Mercredi dernier au café de la Mairie, place St Sulpice (prochain mercredi, le 12 août, au 1er étage à 18h 30), on a bien ri entre Proustiens très sympathiques, on a dit du bien de certains, et du mal de beaucoup d'autres, un vrai salon à la Verdurin. Parmi les heureux élus de notre conversation, un professeur très froid qui pour éviter de répondre à une question embarrassante ignore ladite question, détourne son regard comme s'il n'avait rien entendu : bravo !
Sauf chez les Verdurin qui s'étaient engoués de lui, l'air hésitant de Cottard, sa timidité, son amabilité excessives, lui avaient, dans sa jeunesse, valu de perpétuels brocards. Quel ami charitable lui conseilla l'air glacial ? L'importance de sa situation lui rendit plus aisé de le prendre. Partout, sinon chez les Verdurin où il redevenait instinctivement lui-même, il se rendit froid, volontiers silencieux, péremptoire quand il fallait parler, n'oubliait pas de dire des choses désagréables. Il put faire l'essai de cette nouvelle attitude devant des clients qui ne l'ayant pas encore vu, n'étaient pas à même de faire des comparaisons et eussent été bien étonnés d'apprendre qu'il n'était pas un homme d'une rudesse naturelle. C'est surtout à l'impassibilité qu'il s'efforçait et même dans son service d'hôpital, quand il débitait quelques-uns de ces calembours qui faisaient rire tout le monde, du chef de clinique au plus récent externe, il le faisait toujours sans qu'un muscle bougeât dans sa figure d'ailleurs méconnaissable depuis qu'il avait rasé barbe et moustache. A l'ombre des jeunes filles en fleurs
Last Wednesday, proustpourtous salon day, we had a good laugh with some very attractive Proustians. We said good things about some people, and bad things about many others, a true Verdurin style salon. Among the happy few whom we badmouthed, a Professor, very cold guy, who, to avoid answering an embarrassing question, looks somewhere else, ignore the question with a freezing look, as if he were deaf: bravo!
Except from the Verdurins, who were infatuated with him, Cottard's hesitating manner, his excessive shyness and affability had, in his young days, called down upon him endless taunts and sneers. What charitable friend counseled that glacial air? The importance of his professional standing made it all the more easy for him to adopt. Wherever he went, save at the Verdurins, where he instinctively became himself again, he would assume a repellent coldness, remain deliberately silent, adopt a peremptory tone when he was obliged to speak, and never fail to say the most disagreeable things. He had every opportunity of rehearsing this new attitude before his patients, who, seeing him for the first time, were not in a position to make comparisons, and would have been greatly surprised to learn that he was not at all a rude man by nature. Impassiveness was what he strove to attain, and even while visiting his hospital wards, when he allowed himself to utter one of those puns which left everyone, from the house physician to the most junior student, helpless with laughter, he would always make it without moving a muscle of his face, which was itself no longer recognizable now that he had shaved off his beard and moustache. Within a Budding Grove