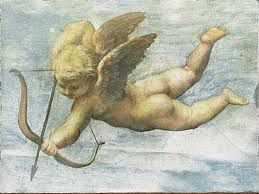 J'ai regardé, et surtout écouté hier soir à la télé une émission sur la vie d'Edith Piaf et ses très nombreux amours. Interviewée vers la fin de sa vie, elle disait qu'elle n'avait pas été déçue par l'amour, car elle ne s'attendait à rien.
La femme dont nous avons le visage devant nous plus constamment que la lumière elle-même, puisque même les yeux fermés nous ne cessons pas un instant de chérir ses beaux yeux, son beau nez, d'arranger tous les moyens pour les revoir, cette femme unique, nous savons bien que c'eût été une autre pour nous, si nous avions été dans une autre ville que celle où nous l'avons rencontrée, si nous nous étions promenés dans d'autres quartiers, si nous avions fréquenté un autre salon. Unique, croyons-nous, elle est innombrable. Et pourtant elle est compacte, indestructible devant nos yeux qui l'aiment, irremplaçable pendant très longtemps par une autre. C'est que cette femme n'a fait que susciter par des sortes d'appels magiques mille éléments de tendresse existant en nous à l'état fragmentaire et qu'elle a assemblés, unis, effaçant toute lacune entre eux, c'est nous-même qui en lui donnant ses traits avons fourni toute la matière solide de la personne aimée. Albertine disparue
Yesterday I watched on television a program on Edith Piaf and the many lovers she had. Interviewed at the end of her life, she said that she had not been disappointed with love...
The woman whose face we have before our eyes more constantly than light itself, since, even when our eyes are shut, we never cease for an instant to adore her beautiful eyes, her beautiful nose, to arrange opportunities of seeing them again, this unique woman — we know quite well that it would have been another woman that would now be unique to us if we had been in another town than that in which we made her acquaintance, if we had explored other quarters of the town, if we had frequented the house of a different hostess. Unique, we suppose; she is innumerable. And yet she is compact, indestructible in our loving eyes, irreplaceable for a long time to come by any other. The truth is that the woman has only raised to life by a sort of magic spell a thousand elements of affection existing in us already in a fragmentary state, which she has assembled, joined together, bridging every gap between them, it is ourselves who by giving her her features have supplied all the solid matter of the beloved object. The Fugitive