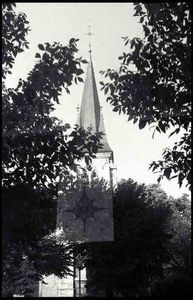 Quelles sont les forces qui vous entraînent à agir? je trouve beaucoup d'inspiration dans les nouvelles du jour, une idée en entraînant une autre. C'est une suggestion perpétuelle qui pousse à agir mais passe aussi vite qu'elle est venue...
Parfois la lecture d'un roman un peu triste me ramenait brusquement en arrière, car certains romans sont comme de grands deuils momentanés, abolissent l'habitude, nous remettent en contact avec la réalité de la vie, mais pour quelques heures seulement, comme un cauchemar, puisque les forces de l'habitude, l'oubli qu'elles produisent, la gaîté qu'elles ramènent par l'impuissance du cerveau à lutter contre elles et à recréer le vrai, l'emportent infiniment sur la suggestion presque hypnotique d'un beau livre qui, comme toutes les suggestions, a des effets très courts.
Albertine disparue
What makes you act? I find a lot of inspiration in reading daily news, one idea leading to another. It is a perpetual suggestion that pushes you to act, but disappears as quickly as it appears.
At times the reading of a novel that was at all sad carried me sharply back, for certain novels are like great but temporary bereavements, they abolish our habits, bring us in contact once more with the reality of life, but for a few hours only, like a nightmare, since the force of habit, the oblivion that it creates, the gaiety that it restores to us because our brain is powerless to fight against it and to recreate the truth, prevails to an infinite extent over the almost hypnotic suggestion of a good book which, like all suggestions, has but a transient effect.
The Fugitive