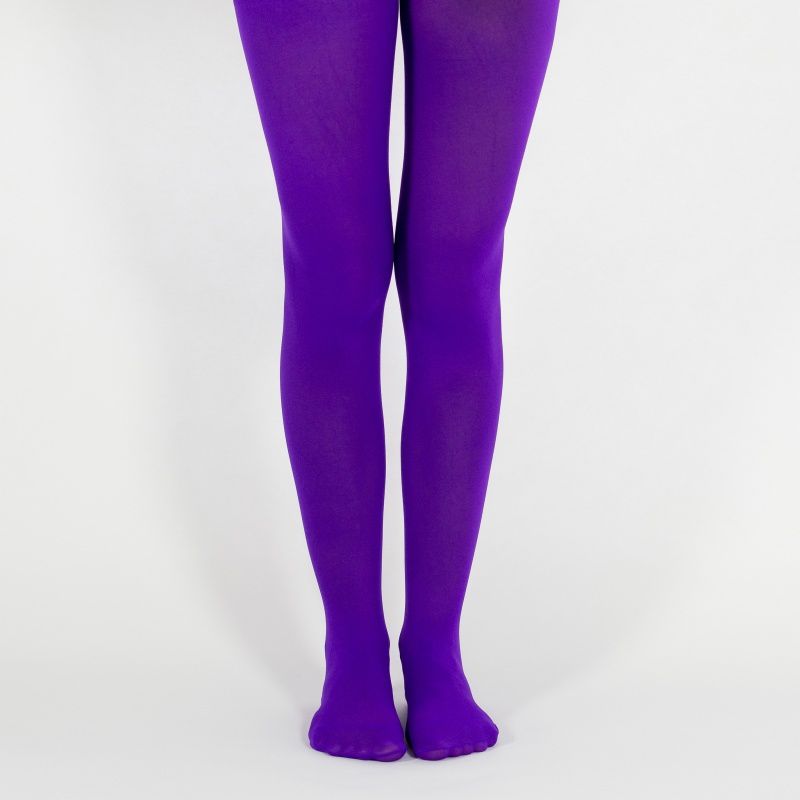 À la recherche du temps P: couleurs et élégance
in English:
In Search of Time P: colors and elegance
Pour illustrer, ou plutôt pour être illustré par le texte suivant;
Mme de Guermantes s'avança décidément vers la voiture et redit un dernier adieu à Swann. « Vous savez, nous reparlerons de cela, je ne crois pas un mot de ce que vous dites, mais il faut en parler ensemble. On vous aura bêtement effrayé, venez déjeuner, le jour que vous voudrez (pour Mme de Guermantes tout se résolvait toujours en déjeuners), vous me direz votre jour et votre heure », et relevant sa jupe rouge elle posa son pied sur le marchepied. Elle allait entrer en voiture, quand, voyant ce pied, le duc s'écria d'une voix terrible : « Oriane, qu'est-ce que vous alliez faire, malheureuse. Vous avez gardé vos souliers noirs ! Avec une toilette rouge ! Remontez vite mettre vos souliers rouges, ou bien, dit-il au valet de pied, dites tout de suite à la femme de chambre de Mme la duchesse de descendre des souliers rouges. »
– Mais, mon ami, répondit doucement la duchesse, gênée de voir que Swann, qui sortait avec moi mais avait voulu laisser passer la voiture devant nous, avait entendu... puisque nous sommes en retard...
– Mais non, nous avons tout le temps. Il n'est que moins dix, nous ne mettrons pas dix minutes pour aller au parc Monceau. Et puis enfin, qu'est-ce que vous voulez, il serait huit heures et demie, ils patienteront, vous ne pouvez pourtant pas aller avec une robe rouge et des souliers noirs. D'ailleurs nous ne serons pas les derniers, allez, il y a les Sassenage, vous savez qu'ils n'arrivent jamais avant neuf heures moins vingt. La duchesse remonta dans sa chambre. « Hein, nous dit M. de Guermantes, les pauvres maris, on se moque bien d'eux, mais ils ont du bon tout de même. Sans moi, Oriane allait dîner en souliers noirs. »
– Ce n'est pas laid, dit Swann, et j'avais remarqué les souliers noirs, qui ne m'avaient nullement choqué.
– Je ne vous dis pas, répondit le duc, mais c'est plus élégant qu'ils soient de la même couleur que la robe. Et puis, soyez tranquille, elle n'aurait pas été plutôt arrivée qu'elle s'en serait aperçue et c'est moi qui aurais été obligé de venir chercher les souliers. J'aurais dîné à neuf heures. Adieu, mes petits enfants, dit-il en nous repoussant doucement, allez-vous-en avant qu'Oriane ne redescende. Ce n'est pas qu'elle n'aime vous voir tous les deux. Au contraire c'est qu'elle aime trop vous voir. Si elle vous trouve encore là, elle va se remettre à parler, elle est déjà très fatiguée, elle arrivera au dîner morte. Et puis je vous avouerai franchement que moi je meurs de faim. J'ai très mal déjeuné ce matin en descendant de train. Il y avait bien une sacrée sauce béarnaise, mais malgré cela, je ne serai pas fâché du tout, mais du tout, de me mettre à table. Huit heures moins cinq ! Ah ! les femmes ! Elle va nous faire mal à l'estomac à tous les deux. Elle est bien moins solide qu'on ne croit. Le duc n'était nullement gêné de parler des malaises de sa femme et des siens à un mourant, car les premiers, l'intéressant davantage, lui apparaissaient plus importants. Aussi fut-ce seulement par bonne éducation et gaillardise, qu'après nous avoir éconduits gentiment, il cria à la cantonade et d'une voix de stentor, de la porte, à Swann qui était déjà dans la cour :
– Et puis vous, ne vous laissez pas frapper par ces bêtises des médecins, que diable ! Ce sont des ânes. Vous vous portez comme le Pont-Neuf. Vous nous enterrerez tous ! Le côté de Guermantes
Mme. de Guermantes advanced resolutely towards the carriage and uttered a last farewell to Swann. "You know, we can talk about that another time; I don't believe a word you've been saying, but we must discuss it quietly. I expect they gave you a dreadful fright, come to luncheon, whatever day you like" (with Mme. de Guermantes things always resolved themselves into luncheons), "you will let me know your day and time," and, lifting her red skirt, she set her foot on the step. She was just getting into the carriage when, seeing this foot exposed, the Duke cried in a terrifying voice: "Oriane, what have you been thinking of, you wretch? You've kept on your black shoes! With a red dress! Go upstairs quick and put on red shoes, or rather," he said to the footman, "tell the lady's maid at once to bring down a pair of red shoes." "But, my dear," replied the Duchess gently, annoyed to see that Swann, who was leaving the house with me but had stood back to allow the carriage to pass out in front of us, could hear, "since we are late." "No, no, we have plenty of time. It is only ten to; it won't take us ten minutes to get to the Parc Monceau. And, after all, what would it matter? If we turned up at half past eight they'd have to wait for us, but you can't possibly go there in a red dress and black shoes. Besides, we shan't be the last, I can tell you; the Sassenages are coming, and you know they never arrive before twenty to nine." The Duchess went up to her room. "Well," said M. de Guermantes to Swann and myself, "we poor, down-trodden husbands, people laugh at us, but we are of some use all the same. But for me, Oriane would have been going out to dinner in black shoes." "It's not unbecoming," said Swann, "I noticed the black shoes and they didn't offend me in the least." "I don't say you're wrong," replied the Duke, "but it looks better to have them to match the dress. Besides, you needn't worry, she would no sooner have got there than she'd have noticed them, and I should have been obliged to come home and fetch the others. I should have had my dinner at nine o'clock. Good-bye, my children," he said, thrusting us gently from the door, "get away, before Oriane comes down again. It's not that she doesn't like seeing you both. On the contrary, she's too fond of your company. If she finds you still here she will start talking again, she is tired out already, she'll reach the dinner-table quite dead. Besides, I tell you frankly, I'm dying of hunger. I had a wretched luncheon this morning when I came from the train. There was the devil of a béarnaise sauce, I admit, but in spite of that I shan't be at all sorry, not at all sorry to sit down to dinner. Five minutes to eight! Oh, women, women! She'll give us both indigestion before to-morrow. She is not nearly as strong as people think." The Duke felt no compunction at speaking thus of his wife's ailments and his own to a dying man, for the former interested him more, appeared to him more important. And so it was simply from good breeding and good fellowship that, after politely shewing us out, he cried 'from off stage,' in a stentorian voice from the porch to Swann, who was already in the courtyard: "You, now, don't let yourself be taken in by the doctors' nonsense, damn them. They're donkeys. You're as strong as the Pont Neuf. You'll live to bury us all!" The Guermantes Way