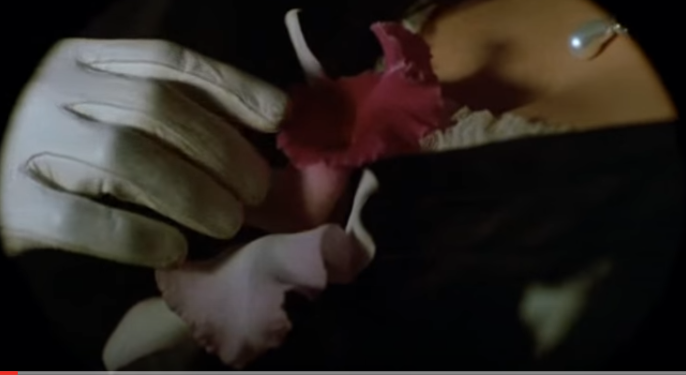 Un amour de Swann, de Volker Schlöndorff
Vendredi 31 mars à 18 h: sur le grand écran du sous-sol, au 88 bd St Germain (en face de Cluny), sera projeté le film Un amour de Swann,
ça me rappelle un cousin de ma mère, qui s'appelait Marcel Comte, et qui racontait qu'au Vietnam appelé à l'époque Indochine, où il était officier, dans les cinémas le public venait pique-niquer en famille et n'écoutait pas le texte, comme si c'était du cinéma muet. Les conversations remplissaient la salle. Eh bien, au 88 on écoutera car c'est du Proust, mais on pique-niquera autour d'un verre, de MADELEINES maison, mais aussi une tarte aux prâlines ROSES. ou des frites.... On parlera de prousteries insolites, de projets artistiques et de tout ce que La Recherche inspire, que l'on consignera dans le livre d'or du PROUST UNDERGROUND.
Peu à peu conservée par la mémoire, c'est la chaîne de toutes les impressions inexactes, où ne reste rien de ce que nous avons réellement éprouvé, qui constitue pour nous notre pensée, notre vie, la réalité, et c'est ce mensonge-là que ne ferait que reproduire un art soi-disant « vécu », simple comme la vie, sans beauté, double emploi si ennuyeux et si vain de ce que nos yeux voient et de ce que notre intelligence constate, qu'on se demande où celui qui s'y livre trouve l'étincelle joyeuse et motrice, capable de le mettre en train et de le faire avancer dans sa besogne. La grandeur de l'art véritable, au contraire, de celui que M. de Norpois eût appelé un jeu de dilettante, c'était de retrouver, de ressaisir, de nous faire connaître cette réalité loin de laquelle nous vivons, de laquelle nous nous écartons de plus en plus au fur et à mesure que prend plus d'épaisseur et d'imperméabilité la connaissance conventionnelle que nous lui substituons, cette réalité que nous risquerions fort de mourir sans l'avoir connue, et qui est tout simplement notre vie, la vraie vie, la vie enfin découverte et éclaircie, la seule vie, par conséquent, réellement vécue, cette vie qui, en un sens, habite à chaque instant chez tous les hommes aussi bien que chez l'artiste. Le Temps retrouvé
Friday, March 31, at 6 pm, on the basement' screen, 88 bd Saint-Germain, Paris 5ème, will be shown the movie Un amour de Swann,
It reminds me of a cousin of my mother whose name was Marcel Comte, a French army officer, who told her that in the movie theaters in Vietnam (Indochina at the time), the public was pique-niquing in the theater, and was not listening to the dialogs, considering that it was like silent movies (there were no subtitles). Now, at the 88 we'll listen because it will be Proust on the screen, but we will too pique-nique, with a glass of wine and MADELEINES maison, but also the restaurant's famous PINK tart, or French fries.... We'll discuss artistic projects or prousteries never seen or heard before, and all that The Search inspires, that we'll note in our PROUST UNDERGROUND.book.
Accumulated little by little in the memory, the chain of all the obscure impressions where nothing! of what we actually experienced remains, constitutes our thought, our life, reality and it is that lie which a so-called "lived art" would only reproduce, an art as crude as life, without beauty, a reproduction so wearisome and futile of what our eyes have seen and our intelligence has observed, that one asks oneself how he who makes that his aim can find in it the exultant stimulus which gives zest to work. The grandeur of veritable art, to the contrary of what M. de Norpois called "a dilettante's amusement", is to recapture, to lay hold of, to make one with ourselves that reality far removed from the one we live in, from which we separate ourselves more and more as the knowledge which we substitute for it acquires a greater solidity and impermeability, a reality we run the risk of never knowing before we die but which is our real, our true life at last revealed and illumined, the only life which is really lived and which in one sense lives at every moment in all men as well as in the artist. Time Regained