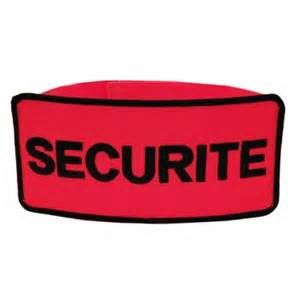 Samedi dernier, comme j'entrai à la Bibliothèque Nationale pour y voir l'exposition sur Pascal que m'avait recommandée chaudement Inès, en passant par l'inmanquable sécurité, je vois juste devant moi une femme d'une quarantaine d'années, bien habillée de rouge, passer sous le portique en insultant l'agent, noir, par ces mots: "J'ai le droit de dire ce que je veux, ici la liberté d'expression existe, et si vous n'êtes pas content, allez vivre dans une dictature!" Sentant qu'elle ne faisait pas allusion à la Russie, et ayant été très sensibilisée par ma fille Gigi qui a travaillé longtemps dans une boite de sécurité, où elle m'a fait reconnaitre le travail difficile de ces agents qui doivent passer des longues heures ou dehors, ou sans bouger, à se faire régulièrement injurier, je m'entends crier:" Non, on n'a pas le droit de dire ce qu'on veut!", Pas de suite à l'incident, la disgrâcieuse s'étant précipitée vers les ascenseurs.
– J'ai en effet rapporté quelques belles pièces. Je me permettrai d'envoyer demain à la duchesse une douzaine de faisans.
Une idée sembla passer dans les yeux de Mme de Guermantes. Elle insista pour que M. de Grouchy ne prît pas la peine d'envoyer les faisans. Et faisant signe au valet de pied fiancé, avec qui j'avais causé en quittant la salle des Elstir :
– Poullein, dit-elle, vous irez chercher les faisans de M. le comte et vous les rapporterez de suite, car, n'est-ce pas, Grouchy, vous permettez que je fasse quelques politesses ? Nous ne mangerons pas douze faisans à nous deux, Basin et moi.
– Mais après-demain serait assez tôt, dit M. de Grouchy.
– Non, je préfère demain, insista la duchesse.
Poullein était devenu blanc ; son rendez-vous avec sa fiancée était manqué. Cela suffisait pour la distraction de la duchesse qui tenait à ce que tout gardât un air humain.
– Je sais que c'est votre jour de sortie, dit-elle à Poullein, vous n'aurez qu'à changer avec Georges qui sortira demain et restera après-demain.
Mais le lendemain la fiancée de Poullein ne serait pas libre. Il lui était bien égal de sortir. Dès que Poullein eut quitté la pièce, chacun complimenta la duchesse de sa bonté avec ses gens.
– Mais je ne fais qu'être avec eux comme je voudrais qu'on fût avec moi.
– Justement ! ils peuvent dire qu'ils ont chez vous une bonne place.
– Pas si extraordinaire que ça. Mais je crois qu'ils m'aiment bien. Celui-là est un peu agaçant parce qu'il est amoureux, il croit devoir prendre des airs mélancoliques.
À ce moment Poullein rentra.
– En effet, dit M. de Grouchy, il n'a pas l'air d'avoir le sourire. Avec eux il faut être bon, mais pas trop bon.
– Je reconnais que je ne suis pas terrible ; dans toute sa journée il n'aura qu'à aller chercher vos faisans, à rester ici à ne rien faire et à en manger sa part.
– Beaucoup de gens voudraient être à sa place, dit M. de Grouchy, car l'envie est aveugle. Le côté de Guermantes
As I was waiting in a line to attend at the Bibliothèque Nationale a splendid exhibition on Pascal, the French 17 th century great thinker, I saw right before me, a fortyish rather elegant woman, go under the magnetic walk-through unit, while insulting the agent, a Black, by these words; "I have the right to say what pleases me, here there is freedom of speech, and if your are not happy, go live in a dictatorship." Guessing that she was not speaking of Russia, and having been sensitized by my daughter Gigi who has worked for a while in a security company, where she made me understand how hard the job of this agents was, staying for hours almost motionless, often outside, often insulted by people who demand security but hate the inconvenience, I heard myself shouting: "No, you don't have the right to say anything you want!". End of the incident,the woman having quickly walked towards the lift.
"Well, as a matter of fact, I have had quite a good bag. I shall take the liberty of sending the Duchess six brace of pheasants to-morrow."
An idea seemed to flicker in the eyes of Mme. de Guermantes. She insisted that M. de Grouchy must not give himself the trouble of sending the pheasants. And making a sign to the betrothed footman with whom I had exchanged a few words on my way from the Elstir room:
"Poullein," she told him, "you will go to-morrow and fetch M. le Comte's pheasants and bring them straight back — you won't mind, will you, Grouchy, if I make a few little presents. Basin and I can't eat a whole dozen by ourselves."
"But the day after to-morrow will be soon enough," said M. de Grouchy.
"No, to-morrow suits me better," the Duchess insisted.
Poullein had turned pale; his appointment with his sweetheart would have to be missed. This was quite enough for the diversion of the Duchess, who liked to appear to be taking a human interest in everyone. "I know it's your day out," she went on to Poullein, "all you've got to do is to change with Georges; he can take to-morrow off and stay in the day after."
But the day after, Poullein's sweetheart would not be free. A holiday then was of no account to him. As soon as he was out of the room, everyone complimented the Duchess on the interest she took in her servants. "But I only behave towards them as I like people to behave to me." "That's just it. They can say they've found a good place with you." "Oh, nothing so very wonderful. But I think they all like me. That one is a little annoying because he's in love. He thinks it incumbent on him to go about with a long face."
At this point Poullein reappeared. "You're quite right," said M. de Grouchy, "he doesn't look much like smiling. With those fellows one has to be good but not too good." "I admit I'm not a very dreadful mistress. He'll have nothing to do all day but call for your pheasants, sit in the house doing nothing and eat his share of them." "There are plenty of people who would be glad to be in his place," said M. de Grouchy, for envy makes men blind. The Guermantes Way