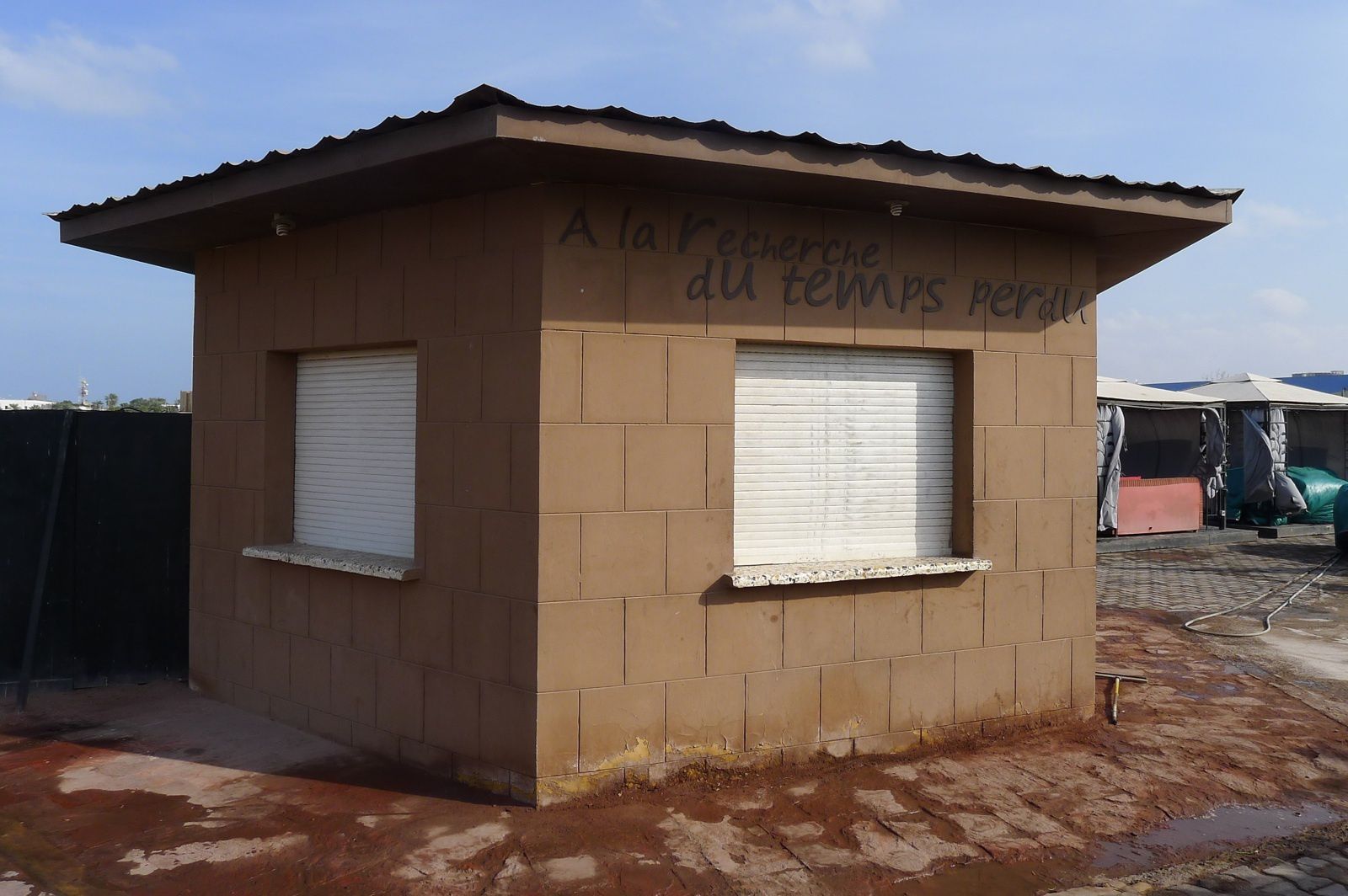 Ce n'est pas très ressemblant, surtout que c'est fermé;
Photo prise par Jean-Jacques Salgon à Djibouti, avant qu'il ne se lance dans la confection des véritables moules-à-marcel. Je demanderai à un proustien amateur d'art contemporain ce qu'il en pense: est-ce un portrait de Machard?
– Je ne vous demande pas, monsieur, si un homme dans le mouvement comme vous, a vu, aux Mirlitons, le portrait de Machard qui fait courir tout Paris. Eh bien ! qu'en dites-vous ? Êtes-vous dans le camp de ceux qui approuvent ou dans le camp de ceux qui blâment ? Dans tous les salons on ne parle que du portrait de Machard ; on n'est pas chic, on n'est pas pur, on n'est pas dans le train, si on ne donne pas son opinion sur le portrait de Machard. Du côté de chez Swann
I guess it is not very resembling, all the more it is closed. Picture made by Jean-Jacques Salgon in Djibouti, before he started manufacturing THE true Molds-for-marcel. I'll ask a Proustian specialist of contemporary art what he thinks: is it a Machard portrait?
"I needn't ask you, M. Swann, whether a man so much in the movement as yourself has been to the Mirlitons, to see the portrait by Machard that the whole of Paris is running after. Well, and what do you think of it? Whose camp are you in, those who bless or those who curse? Swann's Way