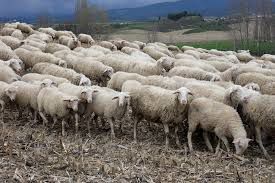 Je viens de lire sur internet que l'actrice Natalie Portman, de retour à Los Angeles, chante sur tous les toits qu'elle n'aime pas les Français, qui, entre autres, à côté du "Bonjour" obligatoire et agressif que n'importe quel commerçant vous jette à la figure,en l'attente d'une réponse indispensable à son amabilité. Elle cite aussi le jugement que les regards vous infligent: on est toujours évalué par l'autre. Ce qui m'a été une fois de plus confirmé par ma fille largement américaine: "Ici, tu es toisée tout le temps et c'est ce qui rend les Français si conventionnels: ils ont peur du ridicule."
– Mais si, c'est très mystérieux, l'amour, reprit la duchesse avec un doux sourire de femme du monde aimable, mais aussi avec l'intransigeante conviction d'une wagnérienne qui affirme à un homme du cercle qu'il n'y a pas que du bruit dans la Walkyrie. Du reste, au fond, on ne sait pas pourquoi une personne en aime une autre ; ce n'est peut-être pas du tout pour ce que nous croyons, ajouta-t-elle en souriant, repoussant ainsi tout d'un coup par son interprétation l'idée qu'elle venait d'émettre. Du reste, au fond on ne sait jamais rien, conclut-elle d'un air sceptique et fatigué. Aussi, voyez-vous, c'est plus « intelligent » ; il ne faut jamais discuter le choix des amants.
Mais après avoir posé ce principe, elle y manqua immédiatement en critiquant le choix de Saint-Loup.
– Voyez-vous, tout de même, je trouve étonnant qu'on puisse trouver de la séduction à une personne ridicule.
Bloch entendant que nous parlions de Saint-Loup, et comprenant qu'il était à Paris, se mit à en dire un mal si épouvantable que tout le monde en fut révolté. Il commençait à avoir des haines, et on sentait que pour les assouvir il ne reculerait devant rien. Ayant posé en principe qu'il avait une haute valeur morale, et que l'espèce de gens qui fréquentait la Boulie (cercle sportif qui lui semblait élégant) méritait le bagne, tous les coups qu'il pouvait leur porter lui semblaient méritoires. Il alla une fois jusqu'à parler d'un procès qu'il voulait intenter à un de ses amis de la Boulie. Au cours de ce procès, il comptait déposer d'une façon mensongère et dont l'inculpé ne pourrait pas cependant prouver la fausseté. De cette façon, Bloch, qui ne mit du reste pas à exécution son projet, pensait le désespérer et l'affoler davantage. Quel mal y avait-il à cela, puisque celui qu'il voulait frapper ainsi était un homme qui ne pensait qu'au chic, un homme de la Boulie, et que contre de telles gens toutes les armes sont permises, surtout à un Saint, comme lui, Bloch ?
– Pourtant, voyez Swann, objecta M. d'Argencourt qui, venant enfin de comprendre le sens des paroles qu'avait prononcées sa cousine, était frappé de leur justesse et cherchait dans sa mémoire l'exemple de gens ayant aimé des personnes qui à lui ne lui eussent pas plu.
– Ah ! Swann ce n'est pas du tout le même cas, protesta la duchesse. C'était très étonnant tout de même parce que c'était une brave idiote, mais elle n'était pas ridicule et elle a été jolie. Le côté de Guermantes
I just read on the web that the actress Natalie Portman, back in Los Angeles after two years in Paris, declares here and there that she does not like the French, with their agressive and compulsory "Bonjour", and the fact that your appearence is always judged. It is confirmed by my largely American daughter: "Here you are always looked up and down, it is why the French are real sheep; they are afraid of ridicule."
"Oh dear, yes, it's a very mysterious thing, love," declared the Duchess, with the sweet smile of a good-natured woman of the world, but also with the rooted conviction with which a Wagnerian assures a bored gentleman from the Club that there is something more than just noise in the Walküre. "After all, one never does know what makes one person fall in love with another; it may not be at all what we think," she added with a smile, repudiating at once by this interpretation the idea she had just suggested. "After all, one never knows anything, does one?" she concluded with an air of weary scepticism. "Besides, one understands, doesn't one; one simply can't explain other people's choices in love."
But having laid down this principle she proceeded at once to abandon it and to criticise Saint-Loup's choice.
"All the same, don't you know, it is amazing to me that a man can find any attraction in a person who's simply silly."
Bloch, hearing Saint-Loup's name mentioned and gathering that he was in Paris, promptly made a remark about him so outrageous that everybody was shocked. He was beginning to nourish hatreds, and one felt that he would stop at nothing to gratify them. Once he had established the principle that he himself was of great moral worth and that the sort of people who frequented La Boulie (an athletic club which he supposed to be highly fashionable) deserved penal servitude, every blow he could get against them seemed to him praiseworthy. He went so far once as to speak of a lawsuit which he was anxious to bring against one of his La Boulie friends. In the course of the trial he proposed to give certain evidence which would be entirely untrue, though the defendant would be unable to impugn his veracity. In this way Bloch (who, incidentally, never put his plan into action) counted on baffling and infuriating his antagonist. What harm could there be in that, since he whom he sought to injure was a man who thought only of doing the 'right thing,' a La Boulie man, and against people like that any weapon was justified, especially in the hands of a Saint, such as Bloch himself?
"I say, though, what about Swann?" objected M. d'Argencourt, who having at last succeeded in understanding the point of his cousin's speech, was impressed by her accuracy of observation, and was racking his brains for instances of men who had fallen in love with women in whom he himself had seen no attraction.
"Oh, but Swann's case was quite different," the Duchess protested. "It was a great surprise, I admit, because she's just a well-meaning idiot, but she was never silly, and she was at one time good looking." The Guermantes Way (tr. K.C. Scott Moncrieff)