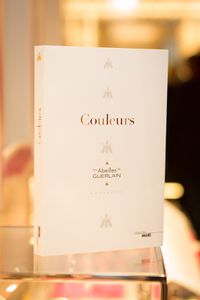 Remise du prix du concours "Le bleu et le jaune" à la Fête de l'Amitié et de l'Amour au café de la Mairie ce soir au 1er étage, durant laquelle on lira la nouvelle en sirotant une coupe de champagne...
L'un des participants les plus enthousiastes a mis le paquet, et le paquet est charmant
Heureusement il n'est pas le seul à "en être"....
M. VERDURIN (à Charlus): Excusez-moi de vous parler de ces riens, car je suppose bien le peu de cas que vous en faites. Les esprits bourgeois y font attention, mais les autres, les artistes, les gens qui en sont vraiment, s'en fichent. Or dès les premiers mots que nous avons échangés, j'ai compris que vous en étiez ! (M. de Charlus, qui donne à cette locution un sens fort différent, a un haut-le-corps.). Ne protestez pas, cher monsieur, vous en êtes, c'est clair comme le jour. Remarquez que je ne sais pas si vous exercez un art quelconque, mais ce n'est pas nécessaire, et ce n'est pas toujours suffisant. Dechambre, qui vient de mourir, jouait parfaitement avec le plus robuste mécanisme, mais n'en était pas, on sentait tout de suite qu'il n'en était pas. Brichot n'en est pas. Morel en est, ma femme en est, je sens que vous en êtes… Dîner à La Raspelière
Award presentation for the Blue and Yellow competition, tonight at the Friendship and Love celebration at the café de la Mairie tonight. The short story will be read by those who inspired it, while sipping champagne.
One of the most enthusiastic participants gave it all, and his all is charming
Fortunately, he is not alone to be "one of us"
M. VERDURIN (to Charlus): Excuse my mentioning so small a point, for I can understand how little such things mean to you. Middle-class minds pay attention to them, but the others, the artists, the people who are really of our sort, don't give a rap for them. Now, from the first words we exchanged, I realised that you were one of us! (M. de Charlus, who gives a widely different meaning to this expression, draws himself erect. After the doctor's oglings, he found his host's insulting frankness suffocating). Don't protest, my dear Sir, you are one of us, it is plain as daylight. Observe that I have no idea whether you practise any of the arts, but that is not necessary. It is not always sufficient. Dechambre, who has just died, played exquisitely, with the most vigorous execution, but he was not one of us, you felt at once that he was not one of us. Brichot is not one of us. Morel is, my wife is, I can feel that you are... Dinner at La Raspelière