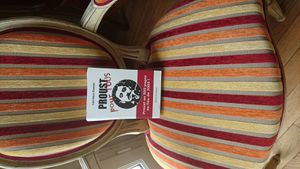 En attendant les vacances et la reprise pour septembre des "Dînez avec Proust", retrouvons-nous entre membres du petit clan, ce mercredi au café de la Mairie, 1er étage, place Saint-Sulpice.
Et si vous êtes à Cabourg le samedi 9 juillet 2016, vous pourrez m'apercevoir le stylo à la main, à la Maison de la presse, 11 avenue de la Mer, je serai en train de dédicacer mon "Proust pour Tous".
– Ah ! répondit-il d'un air méprisant, les jeunes Français connaissent peu les chefs-d'oeuvre de notre pays. Que dirait-on d'un jeune Berlinois qui ne connaîtrait pas la Walkyrie ? Il faut d'ailleurs que vous ayez des yeux pour ne pas voir, puisque ce chef-d'oeuvre-là vous m'avez dit que vous aviez passé deux heures devant. Je vois que vous ne vous y connaissez pas mieux en fleurs qu'en styles ; ne protestez pas pour les styles, cria-t-il, d'un ton de rage suraigu, vous ne savez même pas sur quoi vous vous asseyez. Vous offrez à votre derrière une chauffeuse Directoire pour une bergère Louis XIV. Un de ces jours vous prendrez les genoux de Mme de Villeparisis pour le lavabo, et on ne sait pas ce que vous y ferez. Pareillement, vous n'avez même pas reconnu dans la reliure du livre de Bergotte le linteau de myosotis de l'église de Balbec. Y avait-il une manière plus limpide de vous dire : « Ne m'oubliez pas ! » Le côté de Guermantes
Waiting for vacations, and September with our "Dînez avec Proust", let's meet this Wednesday around 6:30 at the café de la Mairie, 1er étage, place Saint-Sulpice.
If you are in Cabourg on Saturday, July 9, you will be able to see me for a Proust pour Tous' signature, Maison de la presse, 11 avenue de la mer.
"What!" he cried with fury, and indeed his face, convulsed and white, differed as much from his ordinary face as does the sea when on a morning of storm one finds instead of its customary smiling surface a thousand serpents writhing in spray and foam, "do you mean to pretend that you did not receive my message — almost a declaration — that you were to remember me? What was there in the way of decoration round the cover of the book that I sent you?" "Some very pretty twined garlands with tooled ornaments," I told him. "Ah!" he replied, with an air of scorn, "these young Frenchmen know little of the treasures of our land. What would be said of a young Berliner who had never heard of the Walküre? Besides, you must have eyes to see and see not, since you yourself told me that you had stood for two hours in front of that particular treasure. I can see that you know no more about flowers than you do about styles; don't protest that you know about styles," he cried in a shrill scream of rage, "you can't even tell me what you are sitting on. You offer your hindquarters a Directory chauffeuse as a Louis XIV bergère. One of these days you'll be mistaking Mme. de Villeparisis's knees for the seat of the rear, and a fine mess you'll make of things then. It's precisely the same; you didn't even recognise on the binding of Bergotte's book the lintel of myosotis over the door of Balbec church. Could there be any clearer way of saying to you: 'Forget me not!'?" The Guermantes Way