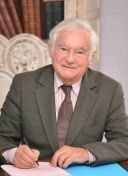 Hier, un mercredi très réussi: nous avons eu la visite de François Frobert, cofondateur de "Livres en scène", que j'avais découvert en novembre dernier, grâce à la représentation, au théâtre de Poche, d'une pièce d'Hippolyte Wouters "L'humour chez Proust", c'était très drôle, bien joué, bien enlevé, et quelques fanatiques de Proust se trouvaient dans la salle parmi un public très élégant, tout à fait le genre qui pourrait jouer avec nous les "Dînez avec Proust".. Si vous allez sur le site "Livres en scène", vous pourrez voir ce que François, avec son acolyte Jacques Mouton, a accompli en quelques années, une belle réussite. François Frobert, quel enthousiaste, et quel raconteur passionnant ! Il m'a convaincue d'aller voir sa dernière trouvaille au théâtre du petit Montparnasse, les Chatouilles J'y vais samedi prochain avec Jules et Marie-Pierre...
Je fus heureux aussi dans la salle même ; depuis que je savais que – contrairement à ce que m'avaient si longtemps représenté mes imaginations enfantines – il n'y avait qu'une scène pour tout le monde, je pensais qu'on devait être empêché de bien voir par les autres spectateurs comme on l'est au milieu d'une foule ; or je me rendis compte qu'au contraire, grâce à une disposition qui est comme le symbole de toute perception, chacun se sent le centre du théâtre ; ce qui m'explique qu'une fois qu'on avait envoyé Françoise voir un mélodrame aux troisièmes galeries, elle avait assuré en rentrant que sa place était la meilleure qu'on pût avoir et qu'au lieu de se trouver trop loin, s'était sentie intimidée par la proximité mystérieuse et vivante du rideau. Mon plaisir s'accrut encore quand je commençai à distinguer derrière ce rideau baissé des bruits confus comme on en entend sous la coquille d'un oeuf quand le poussin va sortir, qui bientôt grandirent, et tout à coup, de ce monde impénétrable à notre regard, mais qui nous voyait du sien, s'adressèrent indubitablement à nous sous la forme impérieuse de trois coups aussi émouvants que des signaux venus de la planète Mars. A l'ombre des jeunes filles en fleurs
Yesterday, the Wednesday was a success; we had the visit of François Frobert, who has co fonded "Livres en scène", that I had discovered last November, thanks to a play, in the théâtre de Poche, by Hippolyte Wouters "L'humour chez Proust", it was funny, witty, well played and some Proust's fans were in the public, a very elegant public who would do well in our "Dînez avec Proust".. If you visit the site Livres en scène, you'll see what François, with his partner Jacques Mouton, has accomplished in few years, a sounding success. François Frobert is an enthousiast, and a mesmerizing story teller ! he convinced me to go discover his last passion, in the théâtre du petit Montparnasse, les Chatouilles. I'll go next Saturday, with Jules and Marie-Pierre.
I was happy, too, in the theatre itself; since I had made the discovery that — in contradiction of the picture so long entertained by my childish imagination — there was but one stage for everybody, I had supposed that I should be prevented from seeing it properly by the presence of the other spectators, as one is when in the thick of a crowd; now I registered the fact that, on the contrary, thanks to an arrangement which is, so to speak, symbolical of all spectatorship, everyone feels himself to be the centre of the theatre; which explained to me why, when Françoise had been sent once to see some melodrama from the top gallery, she had assured us on her return that her seat had been the best in the house, and that instead of finding herself too far from the stage she had been positively frightened by the mysterious and living proximity of the curtain. My pleasure increased further when I began to distinguish behind the said lowered curtain such confused rappings as one hears through the shell of an egg before the chicken emerges, sounds which speedily grew louder and suddenly, from that world which, impenetrable by our eyes, yet scrutinised us with its own, addressed themselves, and to us indubitably, in the imperious form of three consecutive hammer-blows as moving as any signals from the planet Mars. Within a Budding Grove