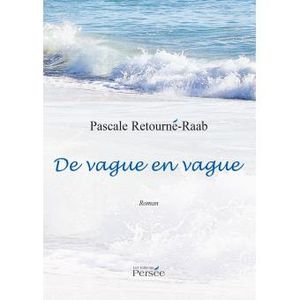 Cette semaine, le mercredi de Proustpourtous aura lieu lundi! lundi 26 octobre 2015
A partir de 19h, je serai dans ce lieu littéraire et accueillant, pour interviewer l'auteur Pascale Retourné- Raab, de passage à Paris (elle vit à New York). Elle dédicacera ensuite son livre nouvellement sorti: De vague en vague. Un livre plein de métaphores que nous évoquerons avec délectation.
Nous regardions la mer calme où des mouettes éparses flottaient comme des corolles blanches. À cause du niveau de simple « médium » où nous abaisse la conversation mondaine, et aussi notre désir de plaire non à l'aide de nos qualités ignorées de nous-mêmes, mais de ce que nous croyons devoir être prisé par ceux qui sont avec nous, je me mis instinctivement à parler à Mme de Cambremer, née Legrandin, de la façon qu'eut pu faire son frère. « Elles ont, dis-je, en parlant des mouettes, une immobilité et une blancheur de nymphéas. » Et en effet elles avaient l'air d'offrir un but inerte aux petits flots qui les ballottaient au point que ceux-ci, par contraste, semblaient, dans leur poursuite, animés d'une intention, prendre de la vie. Sodome et Gomorrhe
Next week Proustpourtous' Wednesday will be on Monday, Monday October 26, at 7 pm, on the first floor of café de la Mairie, place Saint-Sulpice.
I will be in that legendary literary and very welcoming place to interview Pascale Retourné- Raab, who lives in New York City. She will then sign her book recently published: De vague en vague. A book full of metaphores that we'll quote with great delight.
We gazed at the calm sea upon which, here and there, a few gulls floated like white petals. Because of the 'mean level' to which social conversation reduces us and also of our desire to attract not by means of those qualities of which we are ourselves unaware but of those which, we suppose, ought to be appreciated by the people who are with us, I began instinctively to talk to Mme. de Cambremer née Legrandin in the strain in which her brother might have talked. "They appear," I said, referring to the gulls, "as motionless and as white as water-lilies." And indeed they did appear to be offering a lifeless object to the little waves which tossed them about, so much so that the waves, by contrast, seemed in their pursuit of them to be animated by a deliberate intention, to have acquired life. Cities of the Plain