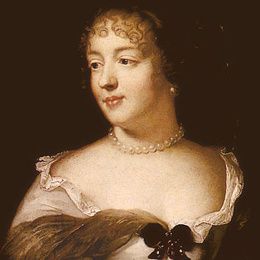 Le langage révèle beaucoup sur celui qui l'emploie, c'est ainsi que ce matin au bureau, ma collègue Sandra éclate de rire, car elle vient de parler avec une employée de TNT au fort accent parisien, qui répondait: "Ouais" à toutes les questions et qui pour donner les initiales servant de code, dit: G comme golf, W comme whisky, H comme hotel, et R comme Roméo: je finis par me demander si Sandra avait en ligne le transporteur!
« La duchesse doit être alliancée avec tout ça, dit Françoise en reprenant la conversation aux Guermantes de la rue de la Chaise, comme on recommence un morceau à l'andante. Je ne sais plus qui m'a dit qu'un de ceux-là avait marié une cousine au Duc. En tout cas c'est de la même « parenthèse ». C'est une grande famille que les Guermantes ! » ajoutait-elle avec respect, fondant la grandeur de cette famille à la fois sur le nombre de ses membres et l'éclair de son illustration, comme Pascal la vérité de la Religion sur la Raison et l'autorité des Écritures. Car n'ayant que ce seul mot de « grand » pour les deux choses, il lui semblait qu'elles n'en formaient qu'une seule, son vocabulaire, comme certaines pierres, présentant ainsi par endroit un défaut et qui projetait de l'obscurité jusque dans la pensée de Françoise.« Je me demande si ce serait pas euss qui ont leur château à Guermantes, à dix lieues de Combray, alors ça doit être parent aussi à leur cousine d'Alger. (Nous nous demandâmes longtemps ma mère et moi qui pouvait être cette cousine d'Alger, mais nous comprîmes enfin que Françoise entendait par le nom d'Alger la ville d'Angers. Ce qui est lointain peut nous être plus connu que ce qui est proche. Françoise, qui savait le nom d'Alger à cause d'affreuses dattes que nous recevions au jour de l'an, ignorait celui d'Angers. Son langage, comme la langue française elle-même, et surtout la toponymie, était parsemé d'erreurs.) Je voulais en causer à leur maître d'hôtel. – Comment donc qu'on lui dit ? » s'interrompit-elle comme se posant une question de protocole ; elle se répondit à elle-même : « Ah oui ! c'est Antoine qu'on lui dit », comme si Antoine avait été un titre. « C'est lui qu'aurait pu m'en dire, mais c'est un vrai seigneur, un grand pédant, on dirait qu'on lui a coupé la langue ou qu'il a oublié d'apprendre à parler. Il ne vous fait même pas réponse quand on lui cause », ajoutait Françoise qui disait : « faire réponse », comme Mme de Sévigné. « Mais, ajouta-t-elle sans sincérité, du moment que je sais ce qui cuit dans ma marmite, je ne m'occupe pas de celle des autres. En tout cas tout ça n'est pas catholique. Et puis c'est pas un homme courageux (cette appréciation aurait pu faire croire que Françoise avait changé d'avis sur la bravoure qui, selon elle, à Combray, ravalait les hommes aux animaux féroces, mais il n'en était rien. Courageux signifiait seulement travailleur). On dit aussi qu'il est voleur comme une pie, mais il ne faut pas toujours croire les cancans. Ici tous les employés partent, rapport à la loge, les concierges sont jaloux et ils montent la tête à la Duchesse. Mais on peut bien dire que c'est un vrai feignant que cet Antoine, et son « Antoinesse » ne vaut pas mieux que lui », ajoutait Françoise qui, pour trouver au nom d'Antoine un féminin qui désignât la femme du maître d'hôtel, avait sans doute dans sa création grammaticale un inconscient ressouvenir de chanoine et chanoinesse. Le côté de Guermantes
_________________________________________________________________________
Mercredi le 16 septembre, Proustpourtous à 18h 30 au Café de la Mairie (1er étage), place St Sulpice, un endroit très agréable et bien fréquenté.
__________________________________________________________________________
Language says a lot... this morning at the office I heard Sandra, a colleague, laugh after a conversation on the phone with TNT's employe who was responding Yeah... to the questions and when asked to spell a code she said, dit: G like golf, W like whisky, H like hotel, et R like Romeo: I asked myself if Sandra had spoken with the carrier !
"The Duchess must be connected with all that lot," said Françoise, bringing the conversation back to the Guermantes of the Rue de la Chaise, as one plays a piece over again from the andante. "I can't recall who it was told me that one of them had married a cousin of the Duke. It's the same kindred, anyway. Ay, they're a great family, the Guermantes!" she added, in a tone of respect founding the greatness of the family at once on the number of its branches and the brilliance of its connexions, as Pascal founds the truth of Religion on Reason and on the Authority of the Scriptures. For since there was but the single word 'great' to express both meanings, it seemed to her that they formed a single idea, her vocabulary, like cut stones sometimes, shewing thus on certain of its facets a flaw which projected a ray of darkness into the recesses of her mind. "I wonder now if it wouldn't be them that have their castle at Guermantes, not a score of miles from Combray; then they must be kin to their cousin at Algiers, too." My mother and I long asked ourselves who this cousin at Algiers could be until finally we discovered that Françoise meant by the name 'Algiers' the town of Angers. What is far off may be more familiar to us than what is quite near. Françoise, who knew the name 'Algiers' from some particularly unpleasant dates that used to be given us at the New Year, had never heard of Angers. Her language, like the French language itself, and especially that of place-names, was thickly strewn with errors. "I meant to talk to their butler about it. What is it again you call him?" she interrupted herself as though putting a formal question as to the correct procedure, which she went on to answer with: "Oh, of course, it's Antoine you call him!" as though Antoine had been a title. "He's the one who could tell me, but he's quite the gentleman, he is, a great scholar, you'd say they'd cut his tongue out, or that he'd forgotten to learn to speak. He makes no response when you talk to him," went on Françoise, who used 'make response' in the same sense as Mme. de Sévigné. "But," she added, quite untruthfully, "so long as I know what's boiling in my pot, I don't bother my head about what's in other people's. Whatever he is, he's not a Catholic. Besides, he's not a courageous man." (This criticism might have led one to suppose that Françoise had changed her mind about physical bravery which, according to her, in Combray days, lowered men to the level of wild beasts. But it was not so. 'Courageous' meant simply a hard worker.) "They do say, too, that he's thievish as a magpie, but it doesn't do to believe all one hears. The servants never stay long there because of the lodge; the porters are jealous and set the Duchess against them. But it's safe to say that he's a real twister, that Antoine, and his Antoinesse is no better," concluded Françoise, who, in furnishing the name 'Antoine' with a feminine ending that would designate the butler's wife, was inspired, no doubt, in her act of word-formation by an unconscious memory of the words chanoine and chanoinesse. If so, she was not far wrong. There is still a street near Notre-Dame called Rue Chanoinesse, a name which must have been given to it (since it was never inhabited by any but male Canons) by those Frenchmen of olden days of whom Françoise was, properly speaking, the contemporary. The Guermantes Way