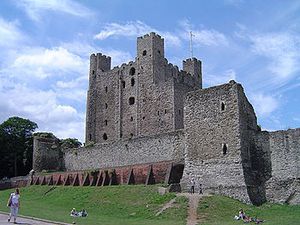 Je sais je sais, cet article ne fait pas la promotion de la langue française, mais c'est comme ça que s'appelle le jeu qu'a joué ma fille samedi soir avec 5 autres copains. Elle a trouvé ça super! Un live escape game est un jeu d'évasion grandeur nature.Il faut s'échapper d'une pièce en une heure grâce à des indices disséminés dans cette pièce fermée à clé, c'est un jeu d'équipe et pour Gigi le thème était le Moyen Age et toute cette petite bande était enfermée dans un prétendu donjon. Ils ont réussi à se libérer en trouvant le code de la porte en 52 mn. Hurrah!
Là où la vie emmure, l'intelligence perce une issue, car, s'il n'est pas de remède à un amour non partagé, on sort de la constatation d'une souffrance, ne fût-ce qu'en en tirant les conséquences qu'elle comporte. L'intelligence ne connaît pas ces situations fermées de la vie sans issue. Le Temps retrouvé
_________________________________________________________________________________
MERCREDI 26 AOUT A PARTIR DE 18H30: CAFE DE LA MAIRIE PLACE ST SULPICE
________________________________________________________________________________
My daughter, last Saturday, played a game she liked a lot:Live escape game, with 5 buddies, in Paris. this game consists of an enigma to resolve, once the team is locked up for one hour, in a room filled with clues that allow the participants to free themselves in deciphering the door
lock's code. It is a team game and that night Gigi and her friends chose as a theme the Middle Ages, and found themselves for 52 mn (they won) in a fake dungeon. Hurrah!
Where life closes round us, intelligence pierces an egress, for if there is no remedy for unrequited love, one emerges from the verification of suffering if only by drawing its relevant conclusions. The intellect does not recognise situations in life which have no issue. Time Regained