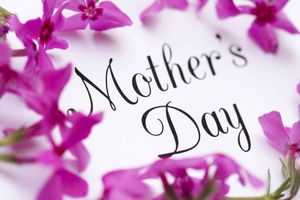 Samedi dernier, je faisais une dédicace pour mon bouquin "Les 36 femmes de Marcel Proust", et comme j'essayais d'alpaguer le badaud rare qui déambulait dans la Maison de la presse de Sceaux, je ne trouvais comme argument qu'un minable "un cadeau de fête des mères?", auquel un homme d'un certain âge répondit: "Chez moi la fête des mères se passe au cimetière"
Et certes, il n'y aurait pas que ma grand'mère, pas qu'Albertine, mais bien d'autres encore, dont j'avais pu assimiler une parole, un regard, mais qu'en tant que créatures individuelles je ne me rappelais plus ; un livre est un grand cimetière où sur la plupart des tombes on ne peut plus lire les noms effacés. Le Temps retrouvé
Saturday, as I vvas signing my last book Les 36 femmes de Marcel Proust", and as I vvas trying to attract some rare reluctant customer of a bookstore in Sceaux, the sales pitch I found vvas a meager "A Mother's day gift?", to vvhich a man responded by: "In my family Mother's day is celebreted in the cemetary. "
My grandmother whom I had watched with so much indifference while she lay near me in her last agony. Ah! could I, when my work is done, wounded beyond remedy, suffer, in expiation, long hours of abandonment by all as I lie dying! Moreover, I had an infinite pity for beings less dear, even indifferent to me and of how many destinies had my thought used the sufferings, even only the absurdities in my attempts to understand them. All those beings who revealed truths to me and who were no longer there, seemed to me to have lived a life from which I alone profited and as though they had died for me. Time Regained