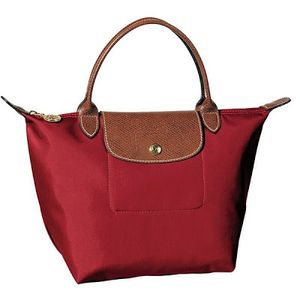 Ouverture à Sceaux d'un magasin de dépôt-vente de grandes marques: Jahida assistait à la réception d'ouverture, un grand succès. Je n'arriverai jamais à comprendre les engouements pour les marques, qui poussent toutes ces femmes en manque de reconnaissance à payer pour un nom à la mode: il paraît qu'un sac Longchamp (une marque de ma jeunesse qui faisait très dadame) a trouvé immédiate preneuse à 350 € (au lieu de 700 neuf). Comme je racontai l'histoire à ma fille Gigi, elle me dit:"comment mais tu ne sais pas que Longchamp c'est très à la mode!" Bravo Longchamp.
De même qu'en écoutant parler Cottard, Brichot, tant d'autres, j'avais senti que, par la culture et la mode, une seule ondulation propage dans toute l'étendue de l'espace les mêmes manières de dire, de penser, de même dans toute la durée du temps de grandes lames de fond soulèvent des profondeurs des âges les mêmes colères, les mêmes tristesses, les mêmes bravoures, les mêmes manies, à travers les générations superposées, chaque section, prise à plusieurs niveaux d'une même série. Le Temps retrouvé
Opening in Sceaux of a second-hand brand apparel store. Jahida attended the opening party, a big success. I shall never understand why women in search of recognition are nthralled by expensive brands: a Longchamp bag was grabbed for 350 € (instead of 700 new), as Longchamp, in my youth, was a very conservative provincial style brand. As I was telling the story to my daughter Gigi, she exclaimed: "Longchamp, for sure, don't you know it's very fashionable?" Bravo to Longchamp for the comeback.
In the same way when I listened to the talk of Cottard, Brichot and so many others I had felt that by culture and fashion a single undulation propagates identical modes of speech and thought in the whole expanse of space, and in the same way, throughout the duration of time, great fundamental currents raise from the depths of the ages the same angers, the same sorrows, the same boasts, the same manias Time Regained