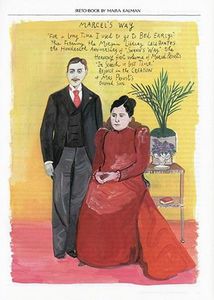 Illustration envoyée par Marcelita Swann sur facebook
Jules m'avait apporté, avant notre départ en vacances, un gros paquet de bons fromages pour que James et Jubie, qui restaient à Sceaux, s'en régalent, tandis que nous serions sur les routes de France jusqu'à Arles. Mais le fromage a été oublié dans le coffre. Pas longtemps car dès notre premier arrêt (à Clermont Ferrand) ce mets délicat s'est manifesté avec force!
– Mais, Basin, interrompit la duchesse, si vous voulez me dire que j'ai connu M. de Bornier, naturellement, il est même venu plusieurs fois pour me voir, mais je n'ai jamais pu me résoudre à l'inviter parce que j'aurais été obligée chaque fois de faire désinfecter au formol. Quant à ce dîner, je ne me le rappelle que trop bien, ce n'était pas du tout chez Zénaïde, qui n'a pas vu Bornier de sa vie et qui doit croire, si on lui parle de la Fille de Roland, qu'il s'agit d'une princesse Bonaparte qu'on prétendait fiancée au fils du roi de Grèce ; non, c'était à l'ambassade d'Autriche. Le charmant Hoyos avait cru me faire plaisir en flanquant sur une chaise à côté de moi cet académicien empesté. Je croyais avoir pour voisin un escadron de gendarmes. J'ai été obligée de me boucher le nez comme je pouvais pendant tout le dîner, je n'ai osé respirer qu'au gruyère ! Le côté de Guermantes
Jules had brought, before our vacation departure, a big bag of delicious cheeses, destined to James and Jubie, who were staying in Sceaux, as we would take the road towards Arles. But at the first stop, in Clermont Ferrand, the delicacies made themselves very present.
"But, Basin," the Duchess interrupted him, "if you mean to inform me that I knew M. de Bornier, why of course I did, he even called upon me several times, but I could never bring myself to invite him to the house because I should always have been obliged to have it disinfected afterwards with formol. As for the dinner you mean, I remember it only too well, but it was certainly not at Zénaïde's, who never set eyes on Bornier in her life, and would probably think if you spoke to her of the Fille de Roland that you meant a Bonaparte Princess who was said at one time to be engaged to the son of the King of Greece; no, it was at the Austrian Embassy. Dear Hoyos imagined he was giving me a great treat by planting on the chair next to mine that pestiferous academician. I quite thought I had a squadron of mounted police sitting beside me. I was obliged to stop my nose as best I could, all through dinner; until the gruyère came round I didn't dare to breathe." The Guermantes Way