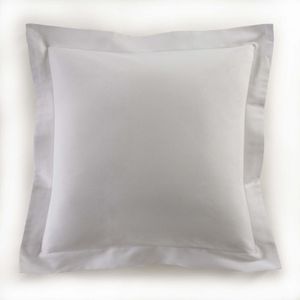 Cette nuit, en me retournant dans mon lit j'ai serré à pleins bras l'oreiller de Jules. Il n'était pas là, mais son oreiller était imprégné de son odeur, de son parfum. La tête plongée dans le duvet, je pris un plaisir délicieux à le sentir à côté de moi, malgré son absence. L'impression était si vivace que je me promis de me concentrer tout le jour sur les senteurs qui nous entourent, à commencer par le pain grillé, ancêtre de la madeleine, encore une des "7 Leçons de Marcel Proust" que j'essaie d'appliquer à ma vie qui passe si vite.
Ma tante n'habitait plus effectivement que deux chambres contiguës, restant l'après-midi dans l'une pendant qu'on aérait l'autre. C'étaient de ces chambres de province qui,— de même qu'en certains pays des parties entières de l'air ou de la mer sont illuminées ou parfumées par des myriades de protozoaires que nous ne voyons pas,— nous enchantent des mille odeurs qu'y dégagent les vertus, la sagesse, les habitudes, toute une vie secrète, invisible, surabondante et morale que l'atmosphère y tient en suspens; odeurs naturelles encore, certes, et couleur du temps comme celles de la campagne voisine, me déjà casanières, humaines et renfermées, gelée exquise industrieuse et limpide de tous les fruits de l'année qui ont quitté le verger pour l'armoire; saisonnières, mais mobilières et domestiques, corrigeant le piquant de la gelée blanche par la douceur du pain chaud, oisives et ponctuelles comme une horloge de village, flâneuses et rangées, insoucieuses et prévoyantes, lingères, matinales, dévotes, heureuses d'une paix qui n'apporte qu'un surcroît d'anxiété et d'un prosaïsme que sert de grand réservoir de poésie à celui qui la traverse sans y avoir vécu. Du côté de chez Swann
Last night, as I was turning in my bed I squeezed in my arms Jules' pillow. He was not there but his pillow was full of his odor; his perfume. My head burried in the pillow's down, I took great pleasure to feel him near me, in spite of his absence. The impression was so strong that I pledged to notice all day long scents that surround us, begining with the toasts, madeleines' ancesters in Proust' conception of his novel. One of "The Seven Lessons of Marcel Proust" !
My aunt's life was now practically confined to two adjoining rooms, in one of which she would rest in the afternoon while they, aired the other. They were rooms of that country order which (just as in certain climes whole tracts of air or ocean are illuminated or scented by myriads of protozoa which we cannot see) fascinate our sense of smell with the countless odours springing from their own special virtues, wisdom, habits, a whole secret system of life, invisible, superabundant and profoundly moral, which their atmosphere holds in solution; smells natural enough indeed, and coloured by circumstances as are those of the neighbouring countryside, but already humanised, domesticated, confined, an exquisite, skilful, limpid jelly, blending all the fruits of the season which have left the orchard for the store-room, smells changing with the year, but plenishing, domestic smells, which compensate for the sharpness of hoar frost with the sweet savour of warm bread, smells lazy and punctual as a village clock, roving smells, pious smells; rejoicing in a peace which brings only an increase of anxiety, and in a prosiness which serves as a deep source of poetry to the stranger who passes through their midst without having lived amongst them. Swann's Way