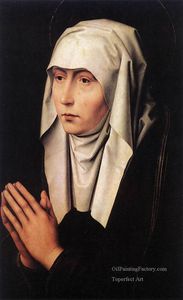 J'ai échangé quelques mots acides avec Jules, qui par moments me reproche d'être trop exigeante, et moi de me plaindre, d'après lui une "mater dolorosa", ce qui m'a fait le traiter de vrai salaud, dans une veine plus personnelle que Guy Bedos, qui n'est plus drôle depuis une quarantaine d'années, et n'a rien trouvé de plus spirituel pour qualifier Nadine Morano que "conne" et "salope"... en l'entendant me traiter de mater dolorosa (après une mise au point amicale, c'était pour être rigolo, sans doute comme Guy Bedos), je n'ai pu m'empêcher de penser à la morgue de Charlus, et de me sentir comme un âne en train de braire:
« Pour revenir aux jeunes gens qui ne sont pas du peuple, reprit le baron, en ce moment j'ai la tête tournée par un étrange petit bonhomme, un intelligent petit bourgeois, qui montre à mon égard une incivilité prodigieuse. Il n'a aucunement la notion du prodigieux personnage que je suis et du microscopique vibrion qu'il figure. Après tout qu'importe, ce petit âne peut braire autant qu'il lui plaît devant ma robe auguste d'évêque. – Évêque ! s'écria Jupien qui n'avait rien compris des dernières phrases que venait de prononcer M. de Charlus, mais que le mot d'évêque stupéfia. Mais cela ne va guère avec la religion, dit-il. – J'ai trois papes dans ma famille, répondit M. de Charlus, et le droit de draper en rouge à cause d'un titre cardinalice, la nièce du cardinal mon grand-oncle ayant apporté à mon grand-père le titre de duc qui fut substitué. Je vois que les métaphores vous laissent sourd et l'histoire de France indifférent. Du reste, ajouta-t-il, peut-être moins en manière de conclusion que d'avertissement, cet attrait qu'exercent sur moi les jeunes personnes qui me fuient, par crainte, bien entendu, car seul le respect leur ferme la bouche pour me crier qu'elles m'aiment, requiert-il d'elles un rang social éminent. Encore leur feinte indifférence peut-elle produire malgré cela l'effet directement contraire. Sottement prolongée elle m'écoeure. Sodome et Gomorrhe
I had a dispute with Jules who complains that I am to demanding of his time; and as I was not happy he qualified me as a "mater dolorosa", which infuriated me, as he tried to explain that he was joking. I told him "bastard", as I was thinking of the haughtiness shown by Charlus, and felt like a braying donkey
"To return to young men not of the lower orders," the Baron went on, "at the present moment my head has been turned by a strange little fellow, an intelligent little cit who shews with regard to myself a prodigious want of civility. He has absolutely no idea of the prodigious personage that I am, and of the microscopic animalcule that he is in comparison. After all, what does it matter, the little ass may bray his head off before my august bishop's mantle." "Bishop!" cried Jupien, who had understood nothing of M. de Charlus's concluding remarks, but was completely taken aback by the word bishop. "But that sort of thing doesn't go with religion," he said. "I have three Popes in my family," replied M. de Charlus, "and enjoy the right to mantle in gules by virtue of a cardinalatial title, the niece of the Cardinal, my great-uncle, having conveyed to my grandfather the title of Duke which was substituted for it. I see, though, that metaphor leaves you deaf and French history cold. Besides," he added, less perhaps by way of conclusion than as a warning, "this attraction that I feel towards the young people who avoid me, from fear of course, for only their natural respect stops their mouths from crying out to me that they love me, requires in them an outstanding social position. And again, their feint of indifference may produce, in spite of that, the directly opposite effect. Fatuously prolonged, it sickens me. Cities of the Plain
Bienvenue sur le site des Editions de la Spirale. Laurence Grenier, s'appuyant sur son expérience de "proustienne" et sur quelques témoignages glanés auprès d'autres comme elle, montre, à part...